Dubai Downtown Vapes – The Best Online Vape Shop in Abu Dhabi & Dubai, UAE.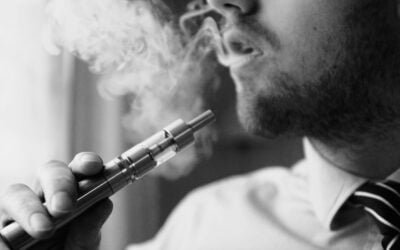 Introduction on Vaping in DubaiWelcome to our comprehensive guide on vaping in Dubai, which is specifically tailored for our readers in Dubai, UAE. Whether you're searching for "vape shops near me", "Vaping in Dubai" or curious about brands like Yuoto Vape and Tugboat...
read more
Dubai Downtown Vapes: Vaping, Vape Selling & Vapes in Dubai.
Welcome to Dubai Downtown Vapes, The Best Online Vape Shop in Abu Dhabi & Dubai UAE
Are you looking for the best online vape shop and products in Dubai? Look no further than Dubai Downtown Vapes – your go-to online vape shop for all your vaping needs. We have an extensive collection of premium vape brands, ranging from the latest trends to timeless classics, all available at your fingertips.
Shop now at DubaiDowntownVapes.com and elevate your vaping experience!
Discover a world of vaping excellence with Dubai Downtown Vapes. We are more than just a vape shop; we are your partners in embracing a lifestyle of satisfaction and flavor. Our carefully curated selection of products includes the most sought-after vape brands globally, ensuring you have access to the best in the market.
Unleash the power of vapor with Dubai Downtown Vapes. We offer an extensive collection of vape products, ranging from traditional to cutting-edge, ensuring you find the perfect device for your unique preferences. Explore our curated selection of premium vape brands, including the iconic Yuoto, Tugboat, Smok, Caliburn, and more.
At Dubai Downtown Vapes, we offer swift and reliable vape delivery services across Dubai. Simply browse our online store, place your order, and let us bring the vaping experience to your doorstep. Enjoy the convenience of shopping from the comfort of your home and experience unparalleled customer service with every order.
Our featured products include the Tugboat Vape 4500, which delivers an unparalleled vaping experience with its powerful performance and distinctive flavors. We also offer a collection of disposable vapes, perfect for those on the go who value convenience without compromising on quality.
Enter a world of limitless possibilities with Dubai Downtown Vapes. Our commitment to quality ensures that every product in our store meets the highest standards. Discover the latest trends, explore timeless classics, and find the perfect vape for you.
Experience the thrill of same-day vape delivery in Dubai when you order from Dubai Downtown Vapes. Our efficient delivery system ensures that your favorite products reach you promptly, allowing you to enjoy your vape without delay. While our roots are in Dubai, our services extend far and wide across the UAE. Whether you're in Abu Dhabi or elsewhere in the UAE, Dubai Downtown Vapes ensures that the world of premium vaping is just a click away.
Dubai Downtown Vapes is not just a vape shop; it's a destination for enthusiasts seeking quality, variety, and unparalleled service. We understand that vaping is not just a habit; it's a lifestyle. Embrace the world of premium vaping with us and elevate your experience today.
Shop now at DubaiDowntownVapes.com and discover the best vaping experience in Dubai!
Frequently Asked Questions (Buy Vape Dubai: Vape, Vapes, Vaping & Vape Dubai)
What is vaping?
Vaping is the act of inhaling and exhaling the aerosol produced by an electronic cigarette or vaporizer. Aerosol is a fine mist that contains nicotine, flavorings, and other chemicals.
What are the benefits of vaping?
There are a number of potential benefits to vaping, including:
Reduced harm compared to smoking cigarettes

The ability to control nicotine levels

A wider variety of flavors than cigarettes

No second-hand smoke
What are the risks of vaping?
There are a number of potential risks associated with vaping, including:
Addiction to nicotine

Lung irritation

Exposure to harmful chemicals

The risk of explosion or fire
What are the different types of vapes?
There are two main types of vapes: e-cigarettes and mods. E-cigarettes are small, battery-powered devices that resemble cigarettes. Mods are larger, more powerful devices that offer more customization options.
What are the different types of vape juices?
Vape juices come in a variety of flavors and nicotine strengths. The most common type of vape juice is freebase nicotine, which is derived from tobacco leaves. There is also nicotine salt vape juice, which is absorbed into the bloodstream more quickly than freebase nicotine.
How do I choose a vape?
The best vape for you will depend on your individual needs and preferences. Consider the following factors when choosing a vape:
Your budget

Your desired nicotine level

Your preferred flavor

The portability of the device
How do I use a vape?
The specific instructions for using a vape will vary depending on the type of device you have. However, the general steps are as follows:
Charge the battery.

Fill the tank with vape juice.

Turn on the device.

Inhale the vapor.
Also, you can follow our guidelines.
Where can I buy vape products?
You can buy vape products from a variety of retailers, including vape shops, online retailers, and convenience stores like us.
What are the laws and regulations surrounding vaping?
The laws and regulations surrounding vaping vary from country to country. In Dubai, it is legal to purchase and use vape products. However, there are some restrictions, such as a ban on selling vape products to minors.